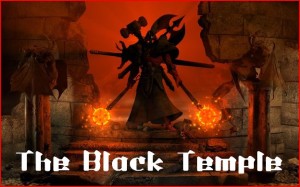 PG-13 Action/Fantasy Feature Film
To claim his destiny, an Americanized teen must return to Hong Kong to hunt down his father's killer and combat a demonic curse of ancient origins.
Status:
Booboo Stewart is attached to play the challenging lead role of Joshua Lo in The Black Temple. Stewart is an accomplished actor, dancer, singer, musician, and a two-time world karate champion. Stewart's fame skyrocketed with his portrayal of fan favorite Seth Clearwater in the worldwide phenomenon The Twilight Saga. Stewart also appeared as the mutant, Warpath, in X-Men: Days of Future Past, performing with an all star cast, including Hugh Jackman, Jennifer Lawrence, Michael Fassbender, James McAvoy, and Halle Berry.
Stewart starred in Disney Channel's hugely successful action-adventure movie Descendants in which the troublemaking offspring of classic Disney villains have a chance of redemption.  Stewart's long list of credits includes his starring role in the dramatic film White Frog, in which he portrayed an autistic teen dealing with the death of a beloved brother. Visit www.boobooandfivel.com to learn more about Booboo Stewart at his official website.
Martial Arts Expertise: The project's team also includes the expert staff from world-reknowned master Jerry Poteet's Jeet Kune Do Academy. The late Sifu Poteet was one of only five original students trained personally by the legendary Bruce Lee! Sifu Poteet's protege and wife, Fran Joseph, continues to keep the JKD flame alive by providing top notch training for Booboo Stewart to bring The Black Temple's dynamic action sequences to life on screen. You can find out more about Sifu Poteet, Fran Joseph, and Jeet Kune Do at www.jpjkd.com.