We are DJ Travis and Ellen Yee, the managing partners of Flying Stars Omnimedia,
a company dedicated to producing otherworldly entertainment,
while generating new opportunities for diverse filmmakers.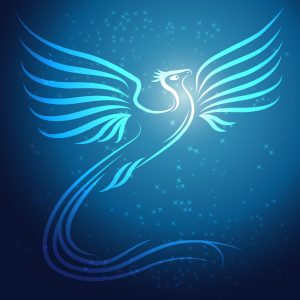 Ellen Yee, Managing Partner
Yee has held high profile and confidential positions with top level executives for such companies as Cannon Films, Inc., 21st Century Film Corporation, International Dynamic Pictures, Hemdale International Television, and DTG Entertainment. Throughout, Yee has been involved in all aspects and phases of matters pertaining to the operations of independent film studios, produced and prepared financial proposals to prospective investors, and interfaced with foreign bank executives, attorneys, agents, writers, producers and talent.
As Director of Sales and Distribution for several of the aforementioned companies, Yee supervised the operations and maintenance of the international sales department. In that regard, Yee has managed the collection of foreign receivables, handled all areas of contract administration, and been involved in the coordination of deliveries to overseas and domestic distributors. Yee has also coordinated and participated in the American Film Markets, Cannes Film Festivals, and MIFED Film Markets.
With over fifteen years of experience accumulated to date, Yee has forged a solid background in corporate administration and management, foreign sales and distribution.
Yee has actively participated in script development and the assembling of talent on various projects, including her own. Yee conceptualized and independently produced two 30-second public service announcements on the subject of child abuse, one of which aired nationally. More recently, Yee developed a cooking show, which was under consideration at Discovery Health; and a home design show based on feng shui, which was under consideration at HGTV Canada.
With a BFA in Film from The School of Visual Arts, Yee constantly and actively strives to develop both her business and creative abilities and communication skills. For example,  Yee was lucky enough to complete an intensive script supervisor training course with the master teacher of the field, James Kelly Durgin.
 DJ Travis, Managing Partner
Travis has completed a number of elevated genre scripts, including the supernatural thrillers RainShadow and The Hidden Dead, the action/fantasy The Black Temple, and the family comedy Electrifried. Travis has also provided script polish/revision services for development executives at companies such as Glass House Distribution and ANEW.
Travis's professional training and writing experience also includes:
UCLA Professional Program for Screenwriting
Selected participant for the American Film Institute's Television Writers Workshop: Writing the Television Movie (Director, Ken Kaufman)
B.A. degree in Broadcast Journalism from USC
Certificate from the Institute of Children's Literature for completing the course of study "Writing for Children and Teenagers"
Workshops and seminars, such as Robert McKee's Story Structure
Script analysis/coverage for independent producers
With over fourteen years of employment within the entertainment industry, DJ Travis has accumulated experience in day-to-day corporate administration, business affairs, production, pre- and post-production, publicity and distribution.
Travis worked with top level executives for companies such as Hemdale International Television, dick clark productions, inc., Cannon Films, Inc., and Harmony Gold Productions. While employed in these high profile and confidential positions, Travis was exposed to deal making strategies and negotiations, and established and nurtured contact with agents, writers, producers, directors, and talent, as well as both foreign and domestic buyers.
Travis has several years of experience in the generation and coordination of daily production paperwork (such as DGA, WGA, AFTRA and SAG talent contracts), documentation and contracts for project development and talent negotiations, as well as clip licensing, trademark and copyright filings.